Who We Are:
Established in 2005, Greystones Investigation is a Boston based private investigation agency whose experience includes thousands of successful criminal and civil assignments. Our services include witness interviews and depositions, comprehensive background searches, result-oriented surveillance and social media research. We use cutting edge technology and location services to track down hard to find witnesses and obtain interviews rapidly and discreetly.
Bio of Sarah Alcorn (Owner):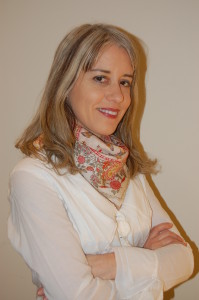 Sarah Alcorn is Boston based private investigator of over fifteen years and owner of Greystones Investigation. Before becoming an investigator, she worked in the film industry in props and production design on a number of films including Wes Anderson's Bottle Rocket and David Mamet's Oleanna. Sarah graduated cum laude from Harvard College.
In addition to her daily life as an investigator, which includes finding people who don't want to be found, interviewing witnesses, and unearthing reasonable doubt, Sarah enjoys taking part in investigation-related speaking engagements. She was a panel speaker at "An evening with Sherlock Holmes and Friends" at UCLA's Hammer Museum in L.A., gave the lecture "Real-Life Sherlocks" at the Cambridge Boat Club and she spoke at a Sherlock Holmes seminar at the Horace Mann School in New York. If you'd like to book Sarah for a speaking engagement, please email her. In addition, she offers a seminar called "Your Investigative Toolbox," which teaches law students how to best utilize an investigator on a case. Sarah also joined another PI for a news quiz on WGBH. Click here to listen. She has also been featured in publications such as the Boston Globe. Sarah is also a successful writer and has written a novel entitled A Lonely Business. If you'd like to book Sarah for a reading, please email her.
Our Mission:
We provide the most thorough and thoughtful investigation for you possible. We know the stakes are high. Whether that means finding a person who is difficult to locate, interviewing a witness who is critical to your case, or finding reasonable doubt or that piece of evidence that could turn a case around, Greystones Investigation does it all.
Our Accomplishments:
Our team of investigators has over fifteen years of experience in a multitude of different cases. No job is too big or too small for our private investigation team. Greystones Investigation comes highly recommended with a reputation for excellence, integrity and professionalism every time.